About Guangzhou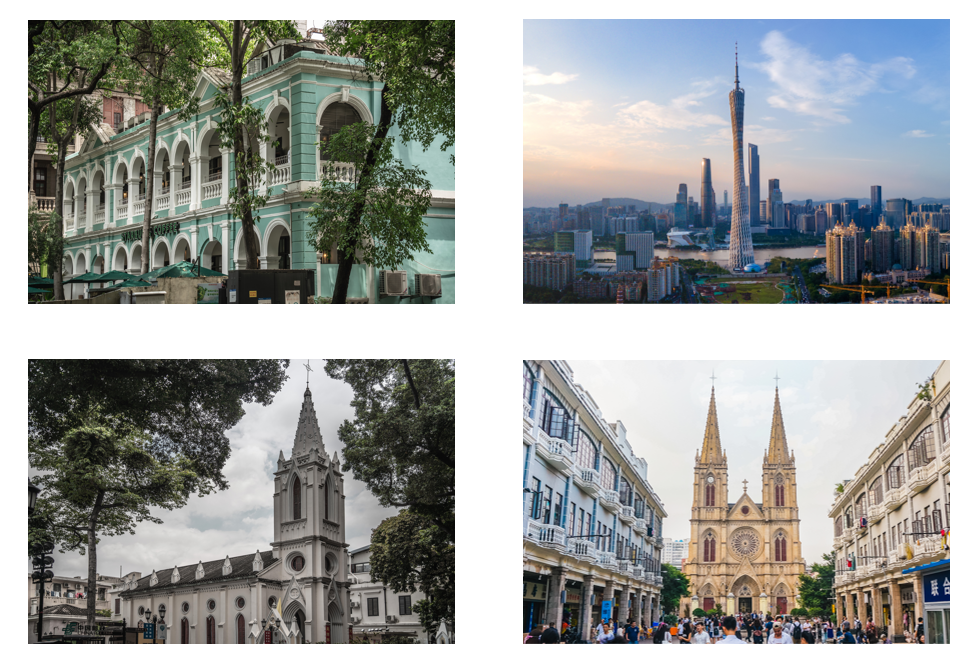 Shaxiang Island is probably the richest place of European customs in China. It retains the European customs of the 19th century Anglo-French concession completely and is a famous foreign affairs tourist area and historical relic protection area in Guangzhou.
Stone Chamber Sacred Heart Cathedral is the most magnificent and characteristic cathedral in Guangzhou diocese. The Sacre Coeur cathedral was designed by French designers and built by Chinese craftsmen.

Canton Tower also known as guangzhou new TV tower, nicknamed Small waist. It is the tallest tower in China and the 4th tallest tower in the world. It has cantilever corridor, sky ladder, 4D and 3D dynamic cinema, Chinese and Western food, exhibition facilities, shopping mall and science exhibition hall.
Baiyun Mountain,located in Baiyun District, Guangzhou city,Guangdong Province, is one of the famous mountains in Southern Guangdong province. The mountain is quite broad, composed of more than 30 peaks, as the branch of Guangdong's highest peak Jiulian Mountain.
Looking forward to meeting you in Guangzhou!